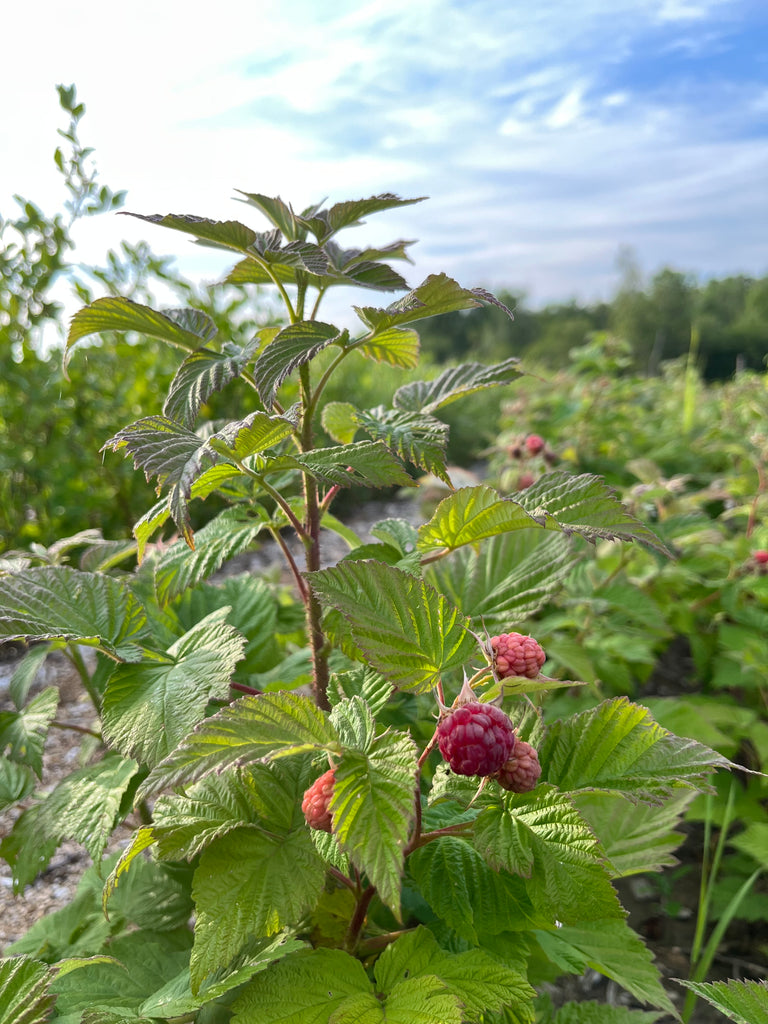 Boyne - Red Raspberry
Variety
Parentage/Source
Description
Boyne

 




summer bearing

Chief X Indian Summer  


Morden, Manitoba

Canes grow to about 5 ft. and are vigorous, erect and sturdy. Berries do not weight down the canes, so stay clean and are easy to pick without the use of a support or trellis. Boyne is a reliable cropper here and has shown itself to be very hardy. Fruit is red, medium size, with good raspberry flavor..our favorite for freezing. Summer bearing.
---
---
More from this collection