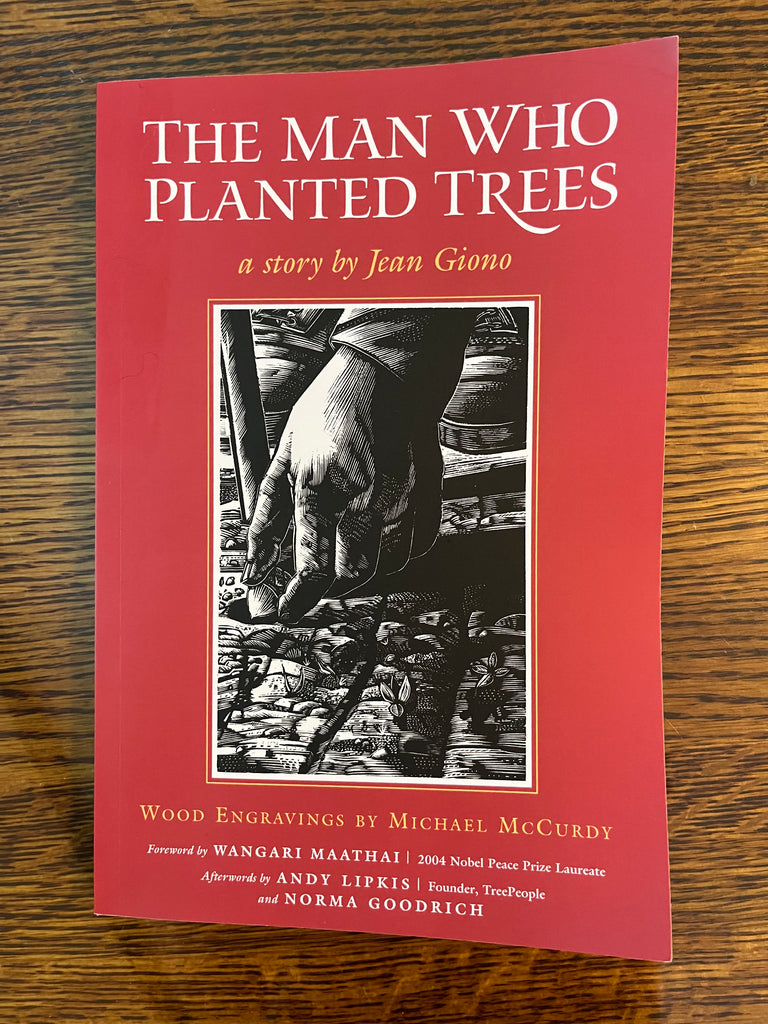 The Man Who Planted Trees, by Jean Giono
The Man Who Planted Trees; Jean Giono, 72 pages; black and white reproductions of original woodcut engravings; Chelsea Green Pub. Co; 2007. Paperback.
Foreword by Wangari Maathai
Illustrated by Michael McCurdy
Afterward by Norma Goodrich, Andy Lipkis
This timeless classic is a distillation of hope for the natural world.   A fictional account of Elzéard Bouffier; the man who planted trees. By planting 100 acorns a day, he transforms a desolate, abused landscape into one abounding with life.  
"It has given me much joy to reread this story."—Wendell Berry
---
---
More from this collection